ADMIRAL RAPHAEL SEMMES
CAMP #11
SONS OF CONFEDERATE VETERANS
MOBILE, ALABAMA
❦ ❦ ❦ ❦ ❦ ❦ ❦ ❦ ❦ ❦ ❦​​
❦ ❦ ❦ ❦ ❦ ❦ ❦ ❦ ❦ ❦ ❦​​​
---
​GovERNOR Kay Ivey signs bill
protecting
Confederate monuments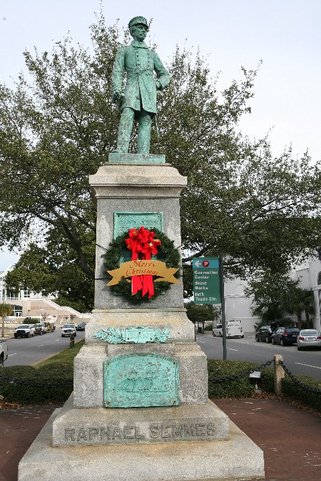 ​Show your appreciation. Send a note to the Governor at this
hyperlink➚
,
​or send a letter to:
Alabama State Capitol
600 Dexter Avenue
Montgomery, Alabama 36130
---
For those interested, the entire text of the bill passed by the legislature may be downloaded here: ⬇︎
---

Follow us on Facebook!

We are continually looking for materials to enhance our website. We are particularly interested in photographs and publications featuring our Lower Alabama heritage.
If you have materials, or you can direct us to old photographs and materials, please
contact us.
search the campsite: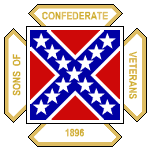 Description of photo: Captain Raphael Semmes, Alabama's commanding officer, standing by his ship's 110-pounder rifled gun during her visit to Capetown in August 1863. His executive officer, First Lieutenant John M. Kell, is in the background, standing by the ship's wheel. The original photograph is lightly color-tinted and mounted on a carte de visite bearing, on its reverse, the mark of E. Burmester, of Cape Town.


Last updated 2017-07-23